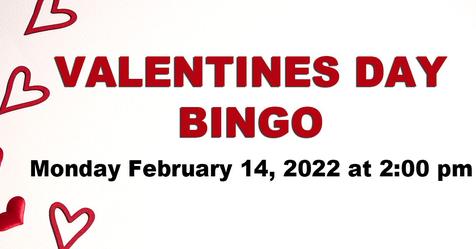 Attention Seniors in La Perle!
Do you have plans on Valentine's Day yet? The West Edmonton Seniors Activity Centre is hosting Valentines Day Bingo. Have some fun, and meet new people! Fabulous prizes to be won!
Tickets are $6 and include one card and refreshments. Must be purchased before February 9th.
Additional cards are $2 at the door. Bingo chips provided.