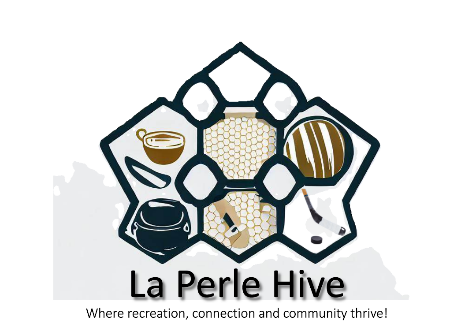 Purpose Statement
Building a Stronger Community through Shared Recreation and Connection!
Foundational (Why):
La Perle Community League strives to create a safe and inclusive space where people feel welcome; where neighbours become friends; where recreation, physical activity and sport combine to build energy and connection at the heart of our community; and an overall space where people love to be!
The core ideas and pillars behind this ambitious legacy project are heart and community, safety and inclusion, socialization and connection, vibrancy and energy, personal and community health. We believe this project builds on that foundation to create a healthy and safe community for all our current and future residents.
Who:
The passionate and determined volunteers of the La Perle Community League Board and some other very engaged community residents are the driving force behind this Project.
How:
The La Perle Community League and by extension the Rink Committee and Building Committee plan to redevelop the current twin outdoor rink area that is substantially used solely through the winter months into a four season, multi-sport and recreation hub for the Community of La Perle and surrounding West Edmonton communities.
This redevelopment (tentatively dubbed "The Community Hive", "The La Perle Hive" or "The Hive") will engage and enrich our residents and provide a place for gathering, connection and friendship.
We will be planning ongoing fundraising and grant efforts, and partnering with local organizations to make our dream a reality.
What (Planned Activities):
Current activities on the site: Ice skating, Ringette, Hockey.
Future activities:
Winter – Hockey, Ringette, Sledge Hockey, Ice Skating, Fire pit warming area, Sport Tournaments
Spring, Summer, Fall – Beach Volleyball, Roller Hockey, Basketball, Pickleball, Tennis, Café, Summer Youth and Adult Only events, Sport tournaments.
When:
We are actively planning and building the foundational pieces of our idea and trying to get it into a format that we can concisely share our vision and dreams. This critical first step will allow us to start to advocate and seek seed funding and partnerships with a variety of individuals, community residents, local businesses and organizations, not-for-profit groups and various levels of government in an effort to plan, design and build this project.
Further details on a completion timeline will be known once a project manager can be retained.
Get Involved!
If you are interested in being part of this ambitious project or would like to volunteer your time, skill, experience or expertise or you just want to know more please contact the La Perle Community League at [email protected] . We would love to hear from you and welcome you to The Hive!