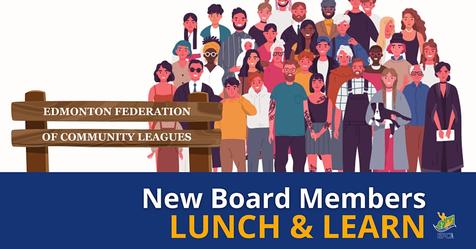 Big thank you to everyone who came out to our 2022 AGM last night. It was great to see you there! We still have a few open positions on the Board if you're interested in getting involved.
Treasurer
Membership Director
Crime Prevention Director
Events Director
Social Director
Casino Director
If you want to learn more about being a Board Member, consider attending this free virtual Info Session hosted by the Edmonton Federation of Community Leagues. Wednesday, April 27, 12 noon – 1 pm.
https://www.eventbrite.ca/e/new-board-membership-lunch-and-learn-tickets-242052875667?fbclid=IwAR0RrmH1aOjcw9-ut5cVwUsZpn4s_8wiosaLpSYnFQsnOaQmTVyjwmRhBD4