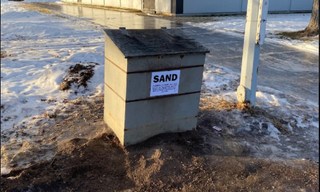 From the City of Edmonton:
❄️Sand for sidewalks update ❄️
We understand residents are encountering empty community sandboxes. There are over 700 sandboxes in #yeg. Crews are working on priority items & filling sandboxes when possible. At this time, due to the multiple freezing rain events that Edmonton has seen in a short amount of time, they are in high demand.